Sorry, all Easter Mini Sessions are SOLD OUT $125+tax Includes: – 20 Minute Studio Session – Private Online Viewing Gallery – 10+ Digital Files with Print Release – Personalized Digital (Printable) Easter Card Please note: If you're interested in an Easter Mini Session but missed out on booking, please send me an email to be put on the wait list if a spot opens
Edgewood Studio's Annual Holiday Mini Sessions for 2021 have SOLD OUT! $125+taxIncludes:– 15 Minute Studio Sessions– Private Online Viewing Gallery– Personalized Digital (Printable) Holiday Card– 5+ Digital Files with Print ReleasePlease note: If you're interested in a Holiday Mini Session but missed out on booking, please fill out the form below to be added to the waitlist if a
Easter Mini Sessions are now booking! Use the scheduler shown below to book your time slot. March 7, 8, 9, 12, 13, 14 SOLD OUT $125+tax Includes: – 15-Minute Studio Session – Private Online Viewing Gallery – 5 Digital Files with Print Release – Personalized Digital (Printable) Spring or Easter Card Please note: If you're interested in an Easter Mini Session but missed out on
Edgewood Studio's Annual Holiday Mini Sessions are now booking! SOLD OUT NOVEMBER8, 9, 10, 15, 16, 1718, 22, 23, 24, 25 $100+tax Includes: - 15 Minute Studio Sessions - Private Online Viewing Gallery - Personalized Digital (Printable) Holiday Card - 5 Digital Files with Print Release ** Please note: If you're interested in a Holiday Mini Session but missed out on booking, please send me
Edgewood Studio's 2019 Mommy & Me Mini Sessions are now booking! May 23, 24, 25 (25th is sold out) $125+tax Includes: - 30 Minute Sessions - Petersfield Park - 10 Digital Files - Print Release ** Please note: If you're interested in a Mommy & Me Mini Session but are not available on one of these dates or missed out on booking, please send me
A heartfelt "thanks" to all the parents of the sweet mini's who participated in this year's Valentine's Mini Sessions. While I could only take on a few this year do to a huge influx of babies (I don't know what in the world was in the water 9 months ago, you frisky Cape Bretoner's)  lol!  I so
~ UPDATE ~ This year's Mini Sessions are now SOLD OUT.
I wanted to send out a huge and heartfelt THANK YOU to everyone who participated in this year's Holiday Mini Sessions. They were a huge success with the biggest turn out yet!  After photographing a whopping 55 sessions with 87 little ones, I can now proudly say that all sessions have been edited and delivered. It was
Edgewood Studio's Annual Holiday Mini Sessions are now booking! November 17, 18, 19 $100+tax Includes: - 15 Minute Studio Sessions - Private Online Viewing Gallery - Personalized Digital (Printable) Holiday Card - 5 Digital Files with Print Release ** Please note: I'm only taking bookings through email please. Just pop an email to wendy@edgewoodstudio.ca and I'll send you a list of the available time slots.
I was hoping to run a Mother's Day special this year, but with the new studio just opening and getting caught up on a few things before the busy season, it just wasn't in the cards to fit in a mom day promo. HOWEVER! ;) I wanted to run a pretty sweet special to help kick things
A big thank you to all of you who participated in this year's Easter Mini Sessions! Here are a few highlights from this year's little bunnies.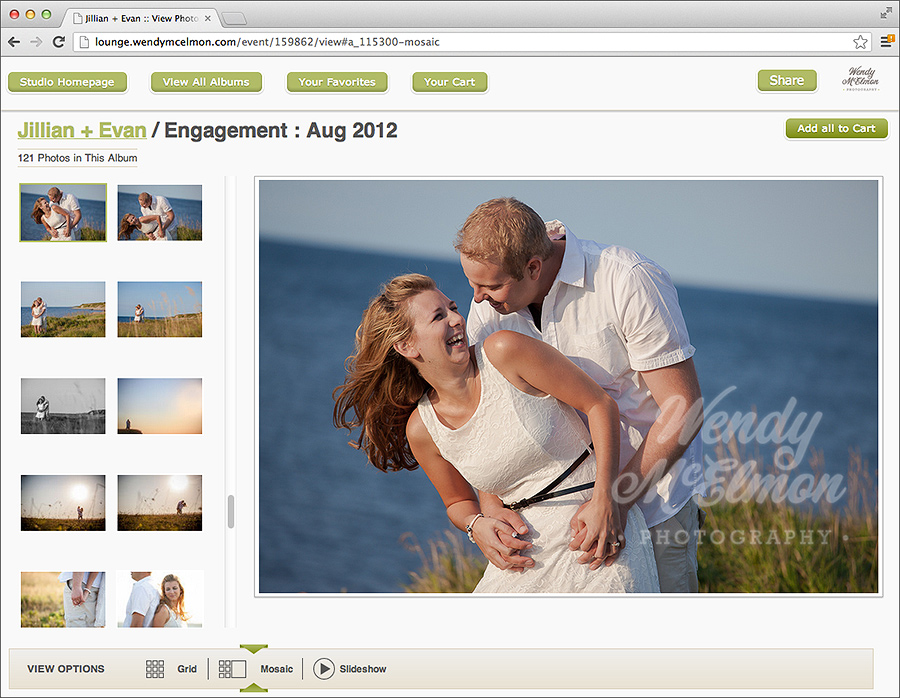 Ahhhh spring. Birds a chirpin', flowers buddin' and it's out with the old. An opportunity to throw open our windows, let some fresh air in, toss out the crap and embrace new ideas that help to simplify our lives. That's exactly what I've been picking at over the past few weeks in prep for a particularly busy
Create a "wow" factor in any room by showcasing your favorite image in style. Printed on high grade poly-cotton canvas with archival pigmented inks, they are protected with a pH neutral UV absorbing coating to give you years of enjoyment. The canvas is stretched and then wrapped over a thick wooden frame; either 3/4" or  2" depth.